Hytera PD405 Digital Radio + D Shape Earpiece/Mic
Hytera PD405 Digital Radio + D Shape Earpiece/Mic
Product Code:
hytera pd405
Availability:
In Stock
£159.00 Ex. VAT
£190.80 Inc. VAT
PRICE PROMISE
We are confident that should you find any price online that is lower than the price displayed on this website and of course is a genuine website selling like-for-like products (not Grey Imports) then we will endeavour to match or even beat that price.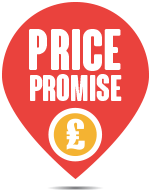 Please send a link or contact us with details of our competitors prices along with your contact details and we will verify the price and contact you.
Hytera PD405 complete with a 3 year warranty and D Shape Earpiece/Microphone!
Compact, lightweight and affordable the PD405 is the latest hand portable radio in the Hytera digital range. The PD405 has superior audio quality with a loud and clear digital voice. Dual mode allows the PD405 to feature both an analogue and digital mixed channel, providing maximum flexibility within your radio system.
Robust and reliable, the Hytera PD405 handheld digital radio offers a simple communication solution, ideal for users operating in manufacturing, facilities management or education environments.
With longer battery life, lightweight with a long battery life and a integrated RFID reader (PD415), the PD4 series from Hytera are your optimal companion for everyday work. The PD4 series supports both analogue and digital operation, ensuring a smooth migration to digital radio for any user.
You may also need: