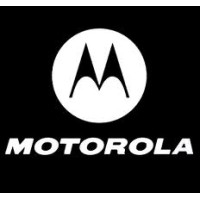 Motorola do something that most makers of walkie talkie radios don't do - they make their own dedicated batteries for every radio model they produce. Most other manufacturers of walkie talkies use third party batteries. It's true that doing this is probably cheaper, and that lowered cost can be passed on the customer, making their product seem a better bargain, but is it?
When you consider that many of the third party batteries used in other walkie talkie radios are not nearly as well built or nearly as efficient as Motorola's own batteries, it really amounts to a false economy. Sooner, rather than later, you will most likely have to purchase a new battery to replace the original third party battery. The original Motorola battery, meanwhile, will be continuing to work to its peak performance levels for much longer.
With modern walkie talkie batteries there are four things to consider: run time, life cycle, amp-hour rating and volts. Most people are interested only in the run time, which is how long the battery will last from fully charged to flat and requiring a recharge. The longer the run time, the better, in most people's eyes. However, the life cycle is also very important, for this will tell you how many times you can expect to be able to recharge the battery before it can no longer hold a charge. At this point the battery will be at the end of its usable life cycle and will need to be replaced.
The amp-hour rating is related to the run time; the higher the amp-hour rating, the longer you can expect the battery to last before you will need to recharge it. The final factor regarding batteries is the volts. This is a measurement of power. A high volts rating indicates a high power output. This is not overly important with the average walkie talkie, though a decent amount of power available is always a good thing. The volts rating certainly can make a difference with items where power is important, such as a portable power drill or power saw, for example.
Motorola batteries are designed for Motorola walkie talkies, and therefore will work extremely well. Other types of batteries might work with Motorola walkie talkies, but there could be a connection problem. Besides, it is always best to use the type of battery that is recommended by the manufacturer. That way you can be sure that you will not damage the product. Also, using other third party batteries, while they might work, could cause your warranty to become void. In short, it isn't worth the risk.
Motorola make all their own accessories. In addition to making their own batteries, they make earpieces, carry cases, chargers, headsets and more, for both their leisure radios and their business radios. Motorola is a well trusted brand name that lives up to the promise. Their dedicated batteries are long lasting, have a high capacity and are very durable. They produce the NiMH nickel-metal hydride battery, the Li-ion lithium-ion, and the NiCad nickel cadmium batteries.

Show:
Showing 1 to 7 of 7 (1 Pages)