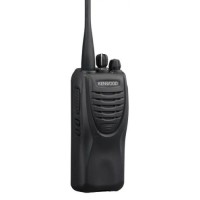 LICENCED Business Radios
Business and industry have been benefiting from two way radios since the mid 1970s. It is ideal for companies looking to add value to their on-site communication either in the form of wider area coverage or extra calling features on a secure licensed frequency. (Crystal assist in all aspects of Licence applications). The radios include handportables, mobiles and repeater base stations. All are generally exceptionally rugged, high powered, rich in features and are available in VHF and UHF frequency bands to suit topographical conditions in the area of operation. Obtaining a radio licence is very straightforward, we simply forward you an application form which needs to be completed and sent with payment to Ofcom, for a UK Light Business Radio Licence (Allows use around the UK) the fee is £75 for 5 years regardless of how many radios you operate. Licenced radios are 10 times more powerful than unlicenced radios giving greater range and less likelihood of interference from other radio users. Call 0800 028 6261 for details should you have any queries.
NB. Should you see lower prices elsewhere, we would welcome the opportunity to better it. Call 0800 028 6261 for more information.
From industrial sites and dispatch centres, to transport hubs and hospitals, business radio systems are utilised by companies big and small across the UK. Because of the reliability of communication required, licensed radios are almost always a prerequisite for businesses. Offering a reliable form of communication with less risk of downtime, business radios trounce leisure radios when it comes to transmission range, with licensed devices providing up to ten times the reach of unlicensed ones. Licensing goes beyond ensuring your organisation adheres to regulations regarding radio communications, also providing you with a reliable communication system that stays in place, even when conventional channels like internal phonelines fail.

Do You Need a Licence?
You can of course operate an unlicensed radio, but these devices would need to be of the low powered variety which usually have very limited range and transmission capabilities. These types of devices are strictly defined by Ofcom as handheld devices with a limited set of 8 frequencies operating on the UHF radio band. Any unlicensed radio also needs to have a limited power out measuring no more than 0.5 watts. In the United Kingdom, most handheld devices range in output levels from 4 to 5 watts. Anything that does not adhere to the requirements established by Ofcom require a license.

What Type of License Do You Require?
There's many types of licenses associated with business radios and determining the appropriate one for your requirement can be tricky if you're completely new to the world of licensing. The Simple UK Light license is one of the most common options authorising the use of handheld portable devices and radio equipment anywhere in the UK. Simple UK Light licensees can access fifteen different frequencies over four dedicated radio bands, but communication is limited to other devices holding the same license type. This license also doesn't qualify for base station use, unlike the Simple Site Light license. The Simple Site license does authorise licensees to utilise radio systems running mobile and base stations within a small geographical area, with ranges usually less than a kilometre. Again, licensees have access to a range of frequencies and are required to coordinate with other Supply Light license holders.

For more technical applications, the Suppliers Light license is recommended, permitting holders to repair business radios, offer business radio hire services, along with with the rental of radio paging equipment. It also allows for the provision of business radio equipment to those awaiting the delivery of their own license, for a period of up to three months. Finally, a Suppliers Light license grants holders the right to demonstrate business radio devices to potential customers for a period of no longer than 8 days. There's more range of frequencies to utilise, with licensees having to self-coordinate with individuals who also hold a Suppliers Light License.

Flexible Licensing for Business Radio
For those looking for more flexibility when it comes to radio communications, a Technically Assigned license is definitely worth looking into. This license not only allows users to use a wide array of radio equipment for business needs, it gives users the option of a wider variety of frequencies across all associated bands. There's also more choice of coverage, providing license holders the range they need, whether that's across a busy office or work premises, or across a much larger geographical area. Area Defined licenses are also available to users who need exclusive access to frequencies across a much larger area, with some countrywide options possible. Bear I mind that UK-wide channels are limited in availability, so gaining a license isn't a forgone conclusion and costs are significantly higher than with other forms of licensing.

Obtaining a License
Getting hold of a radio license is easy when you use Crystal Radio Systems. Interested in learning more about business radio licenses or our extensive range of products and services? Speak to the sales team today when you call: 0800 028 261.


Show:
Showing 1 to 10 of 10 (1 Pages)