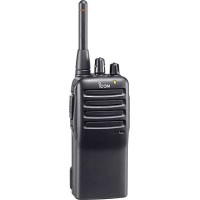 UNLICENCED Business Walkie Talkies
Once the exclusive use of the military, security & emergency services,
business radio
is suddenly everywhere - from restaurants to garden centres helping business function efficiently all over the country. The reason for all this activity is a Government initiative to relax control of some of the airwaves and allow a simplified licence free service known as PMR446.
Walkie talkies
can offer great benefits - they are simple, cheap and reliable - and unlike cell phones, once brought there are no further charges. No licence required. All equipment comes complete with 1 years manufacturers warranty. Please view Frequently Asked Questions relating to products on this page. NB. Should you see lower prices elsewhere, we would welcome the opportunity to better it. Call
0800 028 6261
for more information. If you're looking for a communication solution for your business, unlicensed radios are definitely worth considering. These devices are known by many different names, including license free radios, walkie talkies, short range radios, or Personal Mobile Radio (PMR) devices. Portable, practical and highly efficient, they're an ideal choice for personal and professional use where voice-only communication is required over short distances. What's more, unlike with
licensed radio
equipment, you won't need to fork out for a license fee to use your new devices.
What is an unlicensed business walkie talkie?
An unlicensed business walkie talkie is a set of radios that do not have their own unique frequency due to them being license-free. They are allowed a simplified licence free service known as PMR446#. Unlicensed business walkie talkies are quick and easy to use as once bought, as long they are charged and have a full battery life, they are ready to go.

When using an unlicensed business walkie talkie, the only downside really is that because they are not linked to their own unique frequency, it is possible that others using the same type of unlicensed business walkie talkies may latch onto the same frequency as you and either be able to listen to your conversations or interrupt them.

A situation where the downfall of unlicensed business walkie talkies may have the biggest impact is whereby you are passing over sensitive information through the radios. An example of this could be the security team at a school or college relaying information on their students to one another. Another business that should be using unlicensed walkie talkies is banks as the security team could be letting one another know when an influx of cash may be being brought into the bank.
What Devices Qualify as Unlicensed?
Generally speaking, unlicensed radios are a low powered alternative to fully licensed ones. These handheld devices tend to have a lower power output, with the maximum allowable output standing at 0.5 watts. Because of this lower output, transmission range is limited. This range can vary wildly depending on the environment you're using your two-way radios. In environments full of obstructions, you can usually expect a range of no more than a few hundred metres. In more rural environments with open ground, transmission ranges can extend to several kilometres.

Benefits of Unlicensed Devices
There's plenty of reasons to opt for license-free radios over licensed ones. First and foremost, the overall price of an unlicensed device tends to be lower, which is particularly attractive to companies with a limited budget, or where many handsets and headsets need to be purchased at once. They're also user-friendly, with simple controls and functions that require little in-depth knowledge and training. These devices can also be used out of the box, with no advanced configuration required to get going as they come pre-programmed with the appropriate radio frequencies. Newer models also have improved performance and communication quality, with more efficient batteries providing extended operational time in between charges, and refined speaker and microphone components allowing for clearer communication. Aside from the cost of the walkie talkie itself, there's no other incidentals or contract charges to worry about, while devices are permitted for use throughout the UK and across many EU countries.

Drawbacks of Unlicensed devices

License-free radios aren't without their disadvantages. While the low power output is expected to limit transmission range, the uncertainty of range limits can often cause problems. There's no sure-fire way of determining how far communications can be exchanged as every environment and situation is wholly unique. The main issue with this kind of radio is that the shared channel frequencies means there's a potential for confusion and a probability of clashing with other users. The high popularity of licence-free devices means that channels are regularly congested with multiple users, while interference from other radio users within range is common.
Common applications license free radios

Despite their drawbacks, licence-free radios are an enduringly popular selection for many industry sectors, including the hotel and hospitality industry, construction, event management and those working in rural environments. They are also a go-to for outdoor enthusiasts incorporating them into their pursuits. However, due to the nags of shared channels, they're not suitable for use where any communications might contain sensitive or confidential information.
Why someone might need an unlicensed business walkie talkie?

If you run a small business such as a restaurant or bar, and have staff or security covering a small area, having unlicensed business walkie talkies can be extremely effective in allowing your staff to communicate efficiently to allow your business to run smoothly. As well as efficiency being one of the main advantages of using unlicensed business walkie talkies, so is the cost of using them. They have pre programmed frequencies, require no contracts which means no extra charges. This could save businesses a lot of money over time.
Unlicensed business walkie talkies can also be extremely useful for leisure purposes such as hiking. If two people are hiking and have fears of potentially losing one another, then having unlicensed walkie talkies at their disposal could be life saving. Especially if there is a lack of phone signal in the area they are hiking in.

Show:
Showing 1 to 12 of 12 (1 Pages)